With the rain at the weekend it finally feels like autumn is here! As Little Owl is only two, I still feel like every season and holiday is new to her each year, we've had our first bonfire of the season and will be going to a few more over the coming weeks. One of my favourites is Staplecross as it falls on the nearest Saturday to Halloween, meaning all the local kids dress up for the event.
I was really excited when the folk at
Little Tiger
sent me a copy of
Five Little Ghosts
to review.
Five Little Ghosts
is a cute rhyming tale. I wasn't sure how a Halloween themed book aimed at toddlers would work, but its great. There are ghosts and spiders and bats and cats, but the only time it gets a bit spooky is when the ghosts are scared by a little white mouse (and so they run back into their house).
The first thing I notice about this book is the quality of the cover. Its sort of squidgy which I think means over time, will stop the book from getting that worn look around the edges. Its also a great size. Little Owl has taken to sleeping with her favourite books recently which makes this square board book perfect for night time cuddles!
We have been counting things recently, and for some reason Little Owl likes to go "one two three four seven eight nine ten!" so anything to encourage the number five is great! All five ghosts feature on every page giving lots of counting opportunities. Something I look for in books for Little Owl is a recurring image for her to look for on each page and this book has 3! There's a frog, spider and cat that are hidden on each page, which I use to encourage Little Owl to look at the book herself.

This is a fun book, that is good quality and will bring joy to any toddler.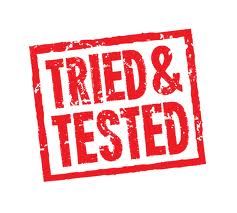 I was sent a copy of Five Little Ghosts for the purpose of this review. However, all thoughts and opinions are my own.